Must-see exhibitions in France 2016
If you love exploring art and culture, you should attend the various art exhibitions which take place in France. Paris being the capital of art and culture features the best exhibitions. Here is a list of some must see exhibitions in France, in 2016:
Sculpture
Venue: Musee Picassom, a coproduction MoMa of New York, Paris.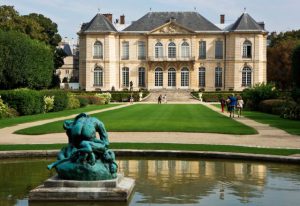 This is an exhibition which highlights the lesser known sides of Pablo Picasso in sculpture works. The exhibition plans to put together excellent in wooden form. These works are to be presented with cast bronze during the exhibition display.
Monumenta 2016
Venue: Yongping (Huang) Grand Palais, Paris.
The Grand Palais has been used since 2007 for showcasing the works by several internationally acclaimed contemporary artists. Huang's work will be highlighted in 2016. He is a Chinese Avantgarde artist and displays a magnificent installation, reflection upon the transformation of the world.
"Rembrandt, les années decisives"
Venue: Musée Jacquemart-André, Paris.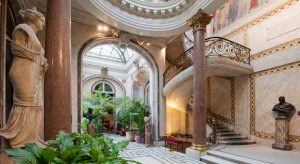 This exhibition will feature three masterpieces by Rembrandt, and will retrace the highlights of the entire career of Rembrandt. There will be forty paintings, and the three major stages which highlight the artistic development of Rembrandt  will be featured. This exhibition will make you able to analyze the evolution of Rembrandt over the years.
René Magritte, the Treachery of Images
Venue: Centre Pompidou, Paris
This exhibition will be feature more than 100 works by this artist. The works of this artist are surrealistic in nature and the theme emphasizes on the treachery of images which the artist denounces constantly.
Amedeo Modigliani, a retrospective
Lille Museum of Modern, Contemporary and Outsider Art (LaM) (Lille-Villeneuve d'Asq)
This museum organizes a unique exhibition which features the most unique works and most rare creations of Italian artist Modigliani. Roger Dutilleul, the cofounder of this museum met Modigliani in the year 1918. This major art exhibition is annually conducted by the Lille Museum.
Yoko Ono: Lumière de l'aube
Museum of Contemporary Art in Lyon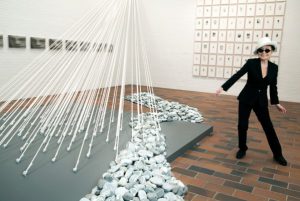 This is the first Yoko Ono retrospective to take place in France. The exhibition presents more than 100 important works, both old and new, which include illustrated poems from 1952, grand modern installations from 2016 and much more. This is surely a must see exhibition in France, where you may also get chances for experimentation and listening.
Matisse en noir et blanc
Musée des Beaux Arts de Lyon
This exhibition highlights the works of Matisse. The featured works are of various types and include dazzling bright chromatic paintings, and several paintings and sculptures, with motifs and models. The paintings and sculptures are to be displayed with their engraved drafts or drawn grafts displayed next to them. This gives the exhibition the feel of a workshop.
There are several renowned exhibitions in Paris and all over France, which you should be visiting if you really appreciate all forms of art. You can discover all sorts of art forms in these exhibitions all of which are unique and captivating.